1668 Memoirs of Hugues de Lionne French Politics Spanish WAR Peace Negotiations Federici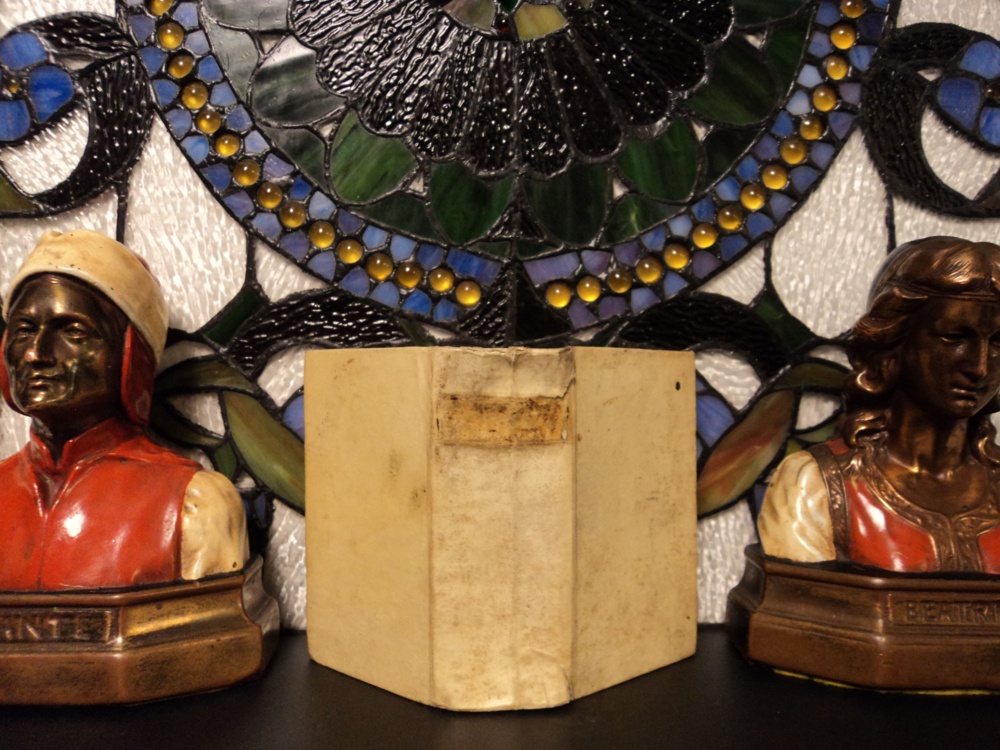 $450.00
Free shipping wordwide!
---
Satisfaction Guaranteed
Hugues de Lionne (1611 – 1671) was a French statesman.
$450.00
Free shipping wordwide!
---
Satisfaction Guaranteed
Image Gallery
Description & Details
1668 Memoirs of Hugues de Lionne French Politics Spanish WAR Peace Negotiations Federici
2 VERY Rare Titles in 1 Vellum Binding
Hugues de Lionne (1611 – 1671) was a French statesman.
Main author: Hugues de Lionne, Dominico Federici
Titles:
-Memoires de Monsieur de Lyonne au Roy; interceptez par ceux de la garnison de Lille, etc.-Memoriale welche Monsr. de Lyonne … dem Konige zugesandt, etc. Fr. and Germ.
-La Verité défendue des sofismes de la France et Response à l'Autheur des Pretentions du Roy tres-chrestien sur les Estats du Roy Catholique.
Published: Amsterdam, 1668.
Language: French
FREE SHIPPING WORLDWIDE
Wear: wear as seen in photos
Binding: tight and secure vellum binding
Pages: complete with all 76 + 54 + 91 + 160 + 242 pages; plus indexes, prefaces, and such
Publisher: Amsterdam, 1668.
Size: ~4.75in X 3in (12.5cm x 7.5cm)
FREE SHIPPING WORLDWIDE
Shipping:
Very Fast. Very Safe. Free Shipping Worldwide.
Satisfaction Guarantee:
Customer satisfaction is our first priority. Notify us within 7 days of receiving your item and we will offer a full refund guarantee without reservation.
Hugues de Lionne (October 11, 1611 – September 1, 1671) was a French statesman.
He was born in Grenoble, of an old family of Dauphiné. Early trained for diplomacy, he fell into disgrace under Cardinal Richelieu, but his remarkable abilities attracted the notice of Cardinal Mazarin, who sent him as secretary of the French embassy to the congress of Munster, and, in 1642, on a mission to the pope.
In 1646 he became secretary to the queen regent Anne of Austria; in 1653 obtained high office in the kings household; and in 1654 was ambassador extraordinary at the election of Pope Alexander VII. He was instrumental in forming the league of the Rhine, by which Austria was cut off from the Spanish Netherlands, and, as minister of state, was associated with Mazarin in the Treaty of the Pyrenees (1659), which secured the marriage of Louis XIV to the infanta Maria Theresa of Spain.
At the cardinals dying request he was appointed his successor in foreign affairs, a position he held from April 3, 1663 to September 1, 1671. Among his most important diplomatic successes were the Treaty of Breda (1667), the Treaty of Aix-la-Chapelle (1668) and the sale of Dunkirk.
He died in Paris in 1671, leaving memoirs. His friend Arnauld de Pomponne replaced him as secretary of State.
He was a man of pleasure, but his natural indolence gave place to an unflagging energy when the occasion demanded it; and, in an age of great ministers, his consummate statesmanship placed him in the front rank.
One of his sons, Artus de Lionne, became a missionary of the Paris Foreign Missions Society, and was active in Siam (modern Thailand) and China.
Categories
Law & Government
Military & War
Authors
Hugues de Lionne, Dominico Federici
Printing Date
17th Century